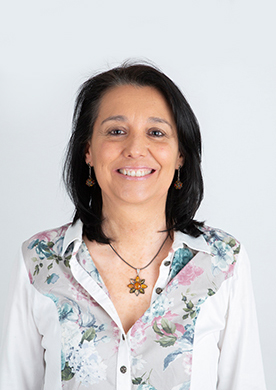 B
Lola Ll.
Country of residence
Spain
Languages in which you practice coaching
Spanish
Professional certifications (Level and Association)
PCC by ICF
Experience in executive coaching
Since 2008. 1300 hours
Accreditations in diagnostic tools
MBTI, Firo B, Feedback 360, PDA Analyst, MyPDACoach, CPQ[D&D]®
Other certifications
Executive coaching certification, team coaching certification, NLP certification applied to coaching, AT certification applied to coaching
Main competences (3)
Active listening, observation and challenge
Expert profiles
Team leadership, Operational Areas, Organization and Processes, Technology and Systems, HR
Professional experience
Computer Engineering Degree. I started my professional career in the technical environment as an analyst at IBM and later as head of the Business Intelligence unit at Getronics. I directed several departments in Grupo Afinsa performing the management of multidisciplinary teams and the organization and management of internal projects. I was part of the management and management at Focalia Consulting where I participated in projects of Process Redesign and definition of KPI's for business management and control. In my last 12 years I have started working as an independent professional, I have trained as a PCC coach by ICF and am accompanying professionals in their own development with coaching programs and skills training workshops. In parallel I collaborate as a teacher in a Coaching School where I currently coordinate the online programs and perform the memorization of the new coaches.